Supporting Gear for PWS Rental Equipment
YAMAHA QL1
16 + 2 fader configuration in a compact, rack mountable unit.
Mix channels: 32 mono, 8 stereo.
Busses: 16 mix, 8 matrix (Input to Matrix supported).
Local I/O: 16 in, 8 out.
Fader configuration: 16 + 2 (Master).
Superior DANTE Networking Built In.
Loaded with MY16-MD64 and MY-16 Extension cards for MADI connectivity.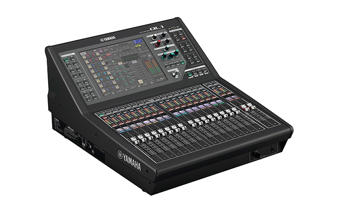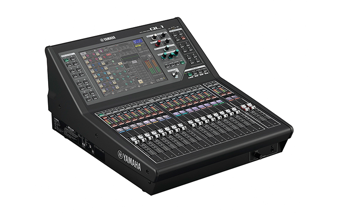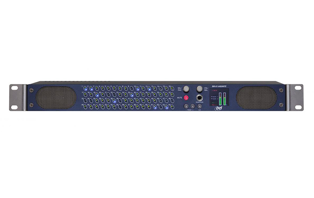 Dante(TM) Audio-over-IP confidence monitor, in a sturdy and compact 1U chassis
Monitors up to 64 channels at 48 kHz
44.1 to 96 kHz operation
AES67 interoperability
Onboard matrix enables access to 512 audio sources using Dante Controller software
BEL DIGITAL BM-A1-64DANTE
The Bel Digital BM-A1-64DANTE unit is an audio confidence monitor used to listen to up to 64 separate channels over a DANTE controlled network. The BM-A1 is perfectly suitable in a variety of environments, from permanent installation to live events, and is able to quickly allow the monitoring of audio channels in perfect clarity. It can be connected to monitor speakers or used with headphones, with the ability to create a "mix" to compare two different signals at the same time.
Configure user-definted mixes of multiple channels, or monitor individual channels
LED signal level indication of all 64 channels
Full audio redundancy over a Gigabit Ethernet network
Stereo analogue and AES/EBU outputs of selected monitor sources for connection to external speakers or other external devices
Redundant PSU as standard
DiGiCo ORANGE BOX
The 2U Orange Box from DiGiCo is a simple-to-use audio format converter with multiple options allowing users to use DiGiCo Multichannel Interface (DMI) cards to create audio paths over a variety of interfaces.
Our Orange Box has the MADI-B and DANTE DMI cards installed, allowing easy conversion between the two audio formats.