Professional Wireless Debuts 4 x 4 Quad Antenna Distro For Shure Axient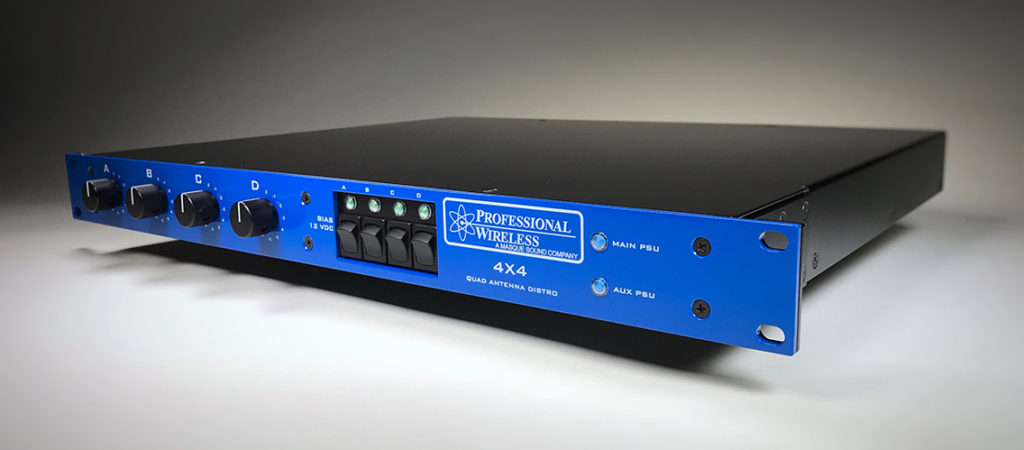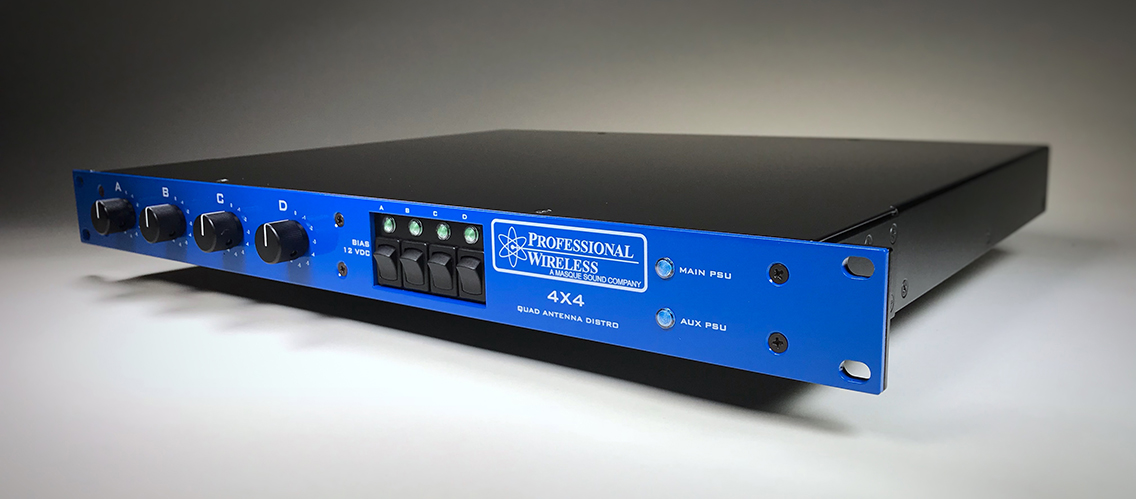 Orlando, FL-based Professional Wireless Systems (PWS) has announced the availability of the PWS 4 x 4 Quad Antenna Distro, designed to provide distribution for the Shure Axient Digital Quadversity wireless microphone system.
The unit handles up to four receivers and features 470-616 MHz filtering, bias power control/status LEDs for each input, rotary attenuators, and dual power inputs that allow for redundant power.
"The 4 X 4 Quad Distro is a must have for anyone using multiple Shure AD4Q receivers in Quadversity mode," explains Justin Van Winkle, production manager, Professional Wireless. "Our unit simplifies setup and ensures a hassle-free wireless experience while making antenna setup for the Axient system a breeze."
Housed in a rugged 1RU all-metal chassis with reinforced rack ears, the PWS 4 x 4 Quad Distro is designed and assembled by hand in Orlando, FL.
###
Photo Cutline: PWS 4×4 Quad Antenna Distro simplies using multiple Shure AD4Q receivers in Quadversity mode.
Photo Download: http://bit.ly/2LJigKr