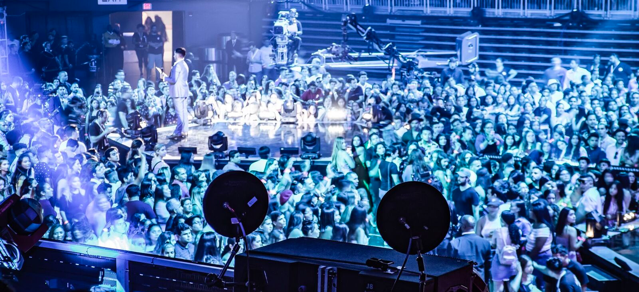 PWS is established as the go-to company for coordinating and running an event which includes a high volume of wireless equipment and frequency planning needs. Whether it be a one day event or a seasonal occurrence, PWS will be there to monitor the RF environment and make certain all gear is operating at an exceptional level. We have had the pleasure of working on many high-profile shows, each of which has contributed to expanding our RF technical expertise and problem solving skills.
On-Site Frequency Survey / Planning
From the Superbowl to small town festivals PWS has been there to advise on frequency planning, utilization and possibilities. We have a realistic approach to how many frequencies can be used at any location and take into account the difference between rehearsal days and live events, where thousands of additional bodies come into play.
We have many years of experience performing site surveys and frequency planning for big shows – names that include Coachella, The Superbowl, and Megafest. Let PWS bring our expertise and experience to your show venue and give you the tools and knowledge you need to have a flawless wireless performance!