Professional Wireless Systems Chooses Bel Digital 64DANTE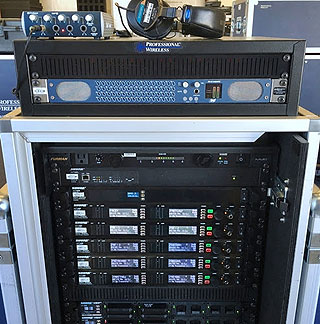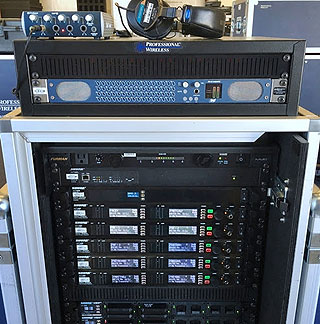 Professional Wireless Systems, a subsidiary of Masque Sound, has purchased the first two newly-released Bel Digital BM-A1-64DANTE monitoring units for their latest music awards show in Miami, FL.
Jim Van Winkle, general manager of PWS, says, "We had an analog monitoring system, but it required us to either put a splitter in line or get a return feed from the main show splitter. We had been looking for a way to monitor through Dante and we decided this box would be a good solution. We recently deployed the Bel monitors for the first time and everybody picked it up pretty quickly…we're very happy with it. We used both of our units on a recent Latin music awards show – one at the mic racks backstage for the lead RF engineer, and one on stage where the RF A2 can check a mic before handing it off to the talent."
The BM-A1-64DANTE is being used for monitoring all their live mic feeds, including units from Sennheiser, Shure, AKG, and Audio Technica. "Being able to connect by DANTE has streamlined our set-up time. Very easy to use and reliable. We plan on using these units on all of our large shows."
Founded in 1992 and located in Orlando, FL, PWS is a supplier and supporter of wireless systems for all manner of live and broadcast events, including the NFL's Super Bowl, Lollapalooza, and the Latin GRAMMY Awards.