Univision's Premios Juventud Chooses Professional Wireless Systems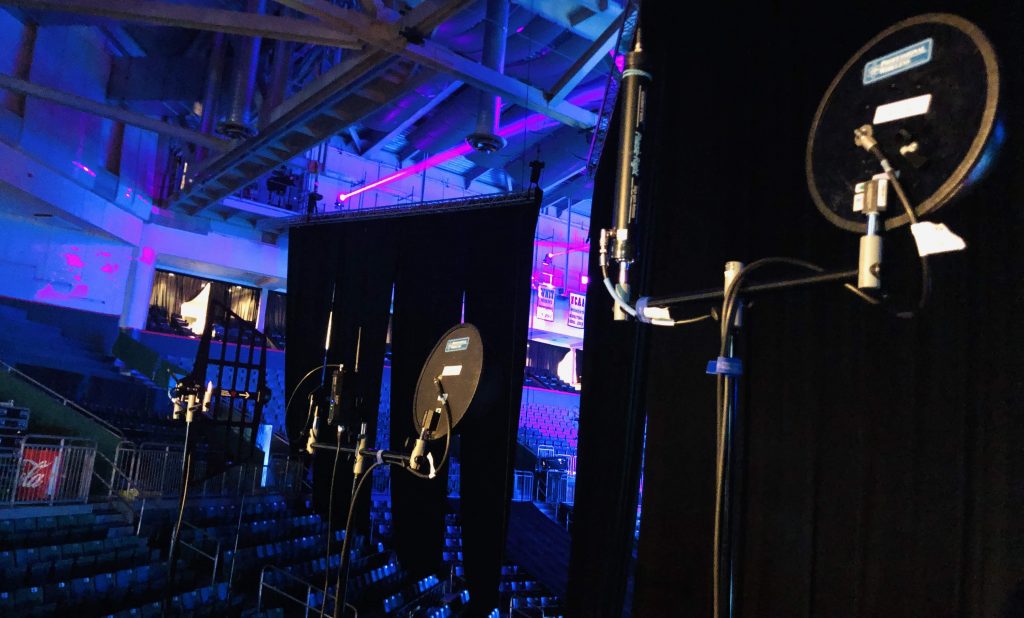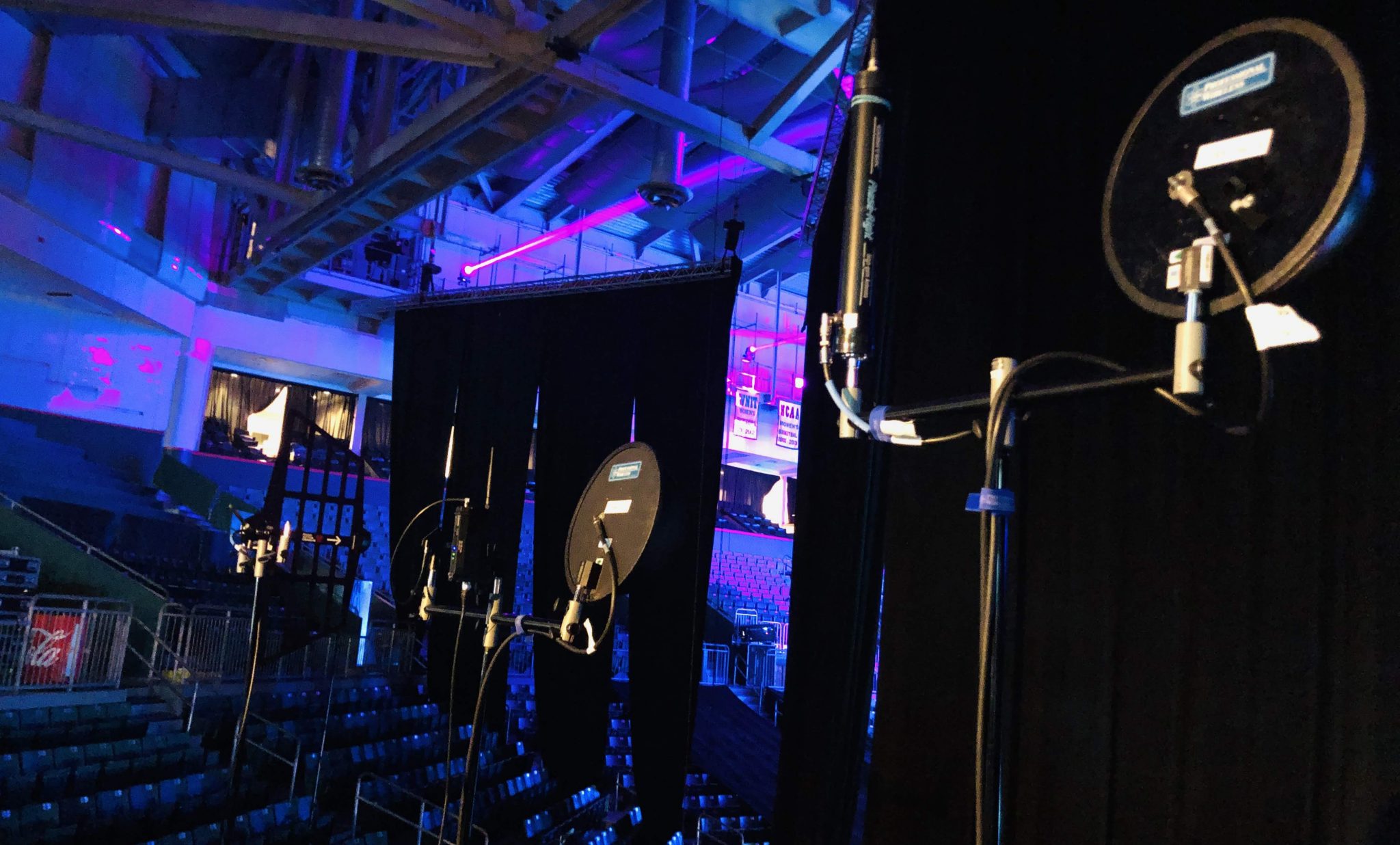 For the 15th year in a row, Univision's youth awards show Premios Juventud tapped Orlando-based Professional Wireless Systems (PWS) to provide a custom RF equipment package along with wireless frequency coordination for the event. The star-studded gala, which took place at Miami's Watsco Center, was hosted by boy band CNCO, singer/actress Lali Esposito, and model and TV presenter Alejandra Espinoza.
"The crowded RF spectrum makes this particularly challenging," explains RF coordinator Aaron Morris. "Last year Miami was mid-repack during the show, which gave us a good indicator of what we would be up against this year. I collaborated with PWS – it's my fifth year working on this – to make sure we had all of the gear we needed to execute this without fault."
Morris notes that after the repack there were only six TV channels in UHF and five TV channels in VHF open for the production to use. It is vital that events like Premios Juventud, which require a lot of RF, utilize available spectrum as efficiently as possible.
The production used a total of 145 frequencies and 43 microphone channels. PWS and Morris utilized both analog, and digital models of Shure's Axient line as well as Sennheiser's 6000 series to keep up with the constant demand from more than 100 artists that performed during the awards event. All talent was also equipped with in-ear monitor packages made up of Shure PSM-1000's.
"The demand for wireless microphones, wireless instruments, and in ear monitors doesn't leave much spectrum available for wireless intercoms," adds Kasey Gchachu, RFPL tech. "With events of this size it is imperative that communication is rock solid between production team members. Riedel Bolero and RAD UV-1G are life savers in these large shows because they provide the RF agility we need."
Forty-seven Riedel Bolero packs were put to use by stage and talent managers, A2's, producers, coms techs, and lighting and pyro.
Another 24 members of the production team kept in touch throughout the show with the help of four Radio Active Design wireless intercom systems supporting 24 frequencies on VHF and eight additional frequencies broadcast from the base in UHF. The system was designed to provide two zones of transmit and receive. Listen-only intercoms were used by 30 users that needed to hear but not necessarily respond.
Four mixes of IFB were also transmitted in VHF via Comtek to keep the available UHF bands free and clear for use by wireless microphone and in-ear systems.
The team set up in the concourse level of the arena with a full section of seating between RF World and the stage. Microphones required three zones of reception to cover front and back of the large main stage as well as a Stage B located on the opposite end of the arena from the main stage.
Zone 1 antennas were set up in the empty seating backstage to cover everything behind the LED wall that separated the turntable stage into two individual performance spaces. Zone 2 antennas were in front of the stage to cover the long thrust that extended out into the house. Zone 3 antennas were located at Stage B.
"The main stage turntable allowed one act to perform for the audience while the crew set up the next act on the backstage portion – plus we had Stage B on the opposite side of the arena," explain Morris. "It was like handling three stages rather than two. We went back and forth between all three and sometimes the artists moved through the audience between the stages. There was a lot going on which meant a lot of RF in use."
IEM's and IFB's only required one zone of antennas which were also located in the empty seating backstage. Wireless intercoms had to blanket a larger area which included the stage, arena floor, back hallways, media interview area, and artist/VIP entrance. Riedel Bolero antennas were networked to cover all of these areas. The RAD UV-1G had two zones of coverage, with antennas placed backstage, and in the back hallways.
The RF team also utilized an assortment of PWS support equipment, including a DB series mulitcoupler along with an array of splitters/amps, and antennas. New to this year's list of PWS gear was the PRZM RF over fiber solution for remote coverage. The PRZM was used to receive microphones at front of house for Stage B. PRZM utilized fiber that Univision ran for other audio needs which made deployment a breeze and helped considerably in keeping the noise floor down at Stage B.
Professional Wireless Systems' IAS (Intermodulation Analysis System) software played a significant role during planning and setup for the event. After plugging in the Miami zip code, the software combed the FCC database or wireless performance equipment and television frequencies used locally and provided an inventory of frequency ranges in use in the area. In addition, a local scan of the RF spectrum at show site was imported to provide visual data to assist in selecting usable frequencies. IAS cut the guess work out of selecting frequencies for show use tremendously.